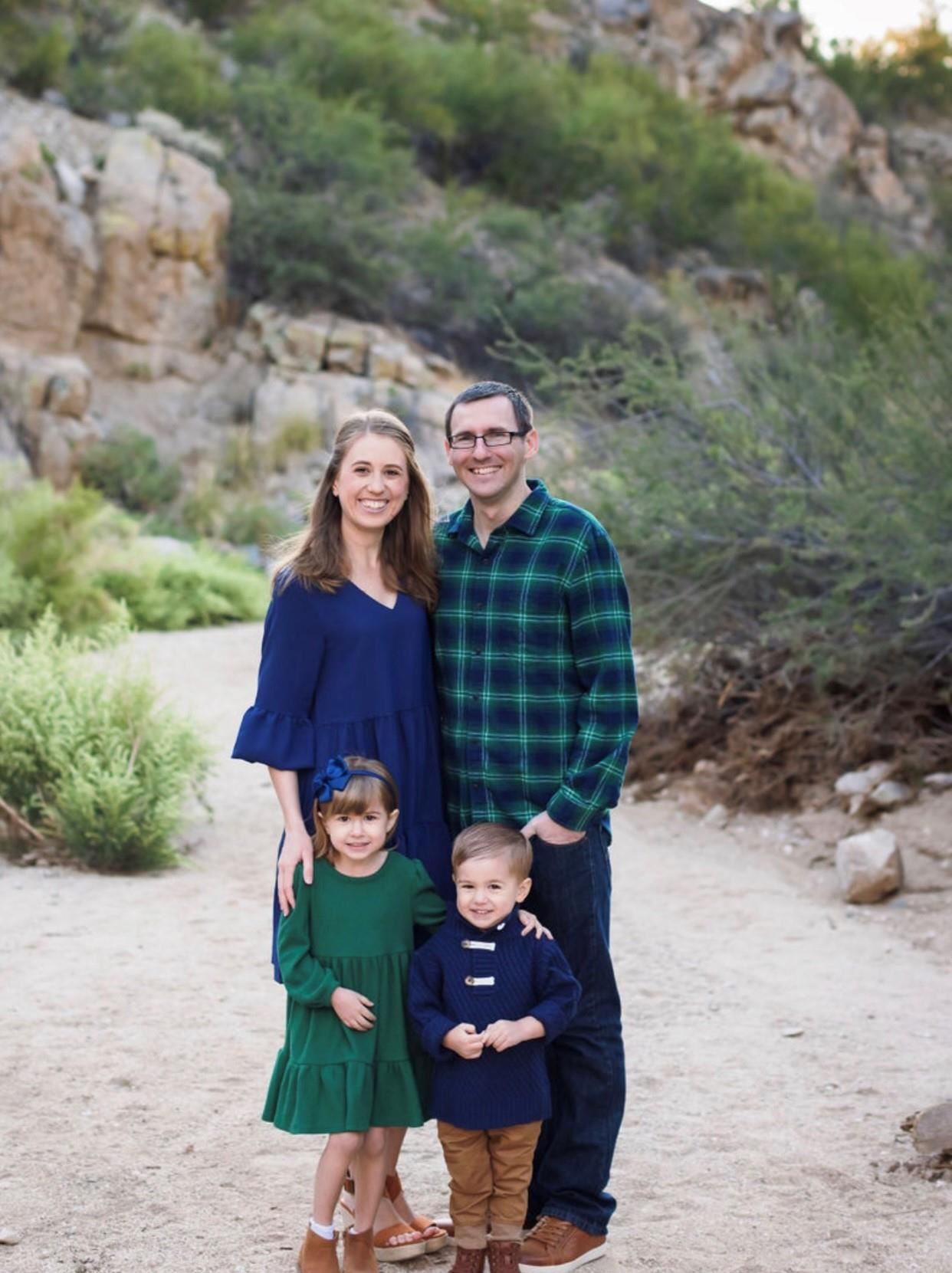 Phone: (520)696-6178
Email:
Degrees and Certifications:
Bachelor of Arts-Elementary Education (2014)
Mrs.

Amy Hawk

About Me

Welcome to 3rd Grade! I am so excited you are here! This will be my 10th year teaching 3rd grade and my fourth year at Donaldson. I was born and raised in Tucson and am a graduate of the Amphitheater District. I attended Copper Creek, Painted Sky, Coronado and graduated from Ironwood Ridge. It has been my dream to be an Amphi teacher and I love teaching in the district that gave me my love of learning. I attended the University of Arizona and graduated Summa Cum Laude in May of 2014 with a Bachelor of Arts in Elementary Education.

When I am not teaching, I am a busy mom to a 5 year old daughter and a 3 year old son. I love reading, taking pictures, and watching movies. However, I spend many weekends at Tucson Dragway with my husband and his family as he is a World Champion dragracer. It is a major part of our family life as both of his parents, as well as his brother, dragrace. I am also a huge U of A sports fan and a big Minnesota Vikings fan.

Defining Moment in Education

I have always wanted to be a teacher and I strongly believe it was my experience in this district that led me to this career. I remember being in Mrs. Sims' 2nd grade class and experiencing Camp Learned A Lot. I remember being in Mrs. Masone's 4th grade class and making candles during a state history unit. I remember being on the student committee to help name Painted Sky and pick the school mascot and colors. All of these experiences made me passionate about the teaching profession, and I strive to be the teacher to my students that all of my teachers were to me.

Core Educational Beliefs

I am a huge believer in hands on learning and it is my mission every day to make every lesson as hands on and entertaining as possible. I am constantly searching for new and creative ways to deliver instruction and love seeing students engaged in every lesson. I am also a strong believer that every student has the ability to do anything they put their mind to and I feel it is my job to help them reach every goal they set for themselves. I absolutely love teaching 3rd grade and believe it is a transformative year in their educational journey and I can not wait to see each of my students grow and prosper in my classroom.