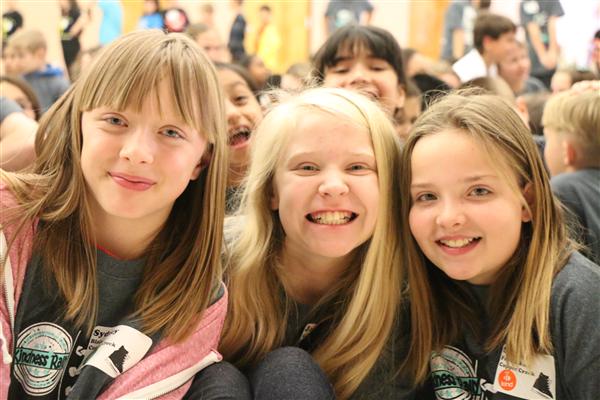 Every year fifth grade students from across the District meet to learn about building peace and being kind at the District Kindness Rally. Copper Creek fifth graders and students from each elementary school gathered to learn about ways they can promote kindness among their peers.
The students thanked teachers for their hard work and kind acts, and they participated in a high energy program with the "Be Kind People."
The closing ceremony included a balloon and dove release to signify peace.