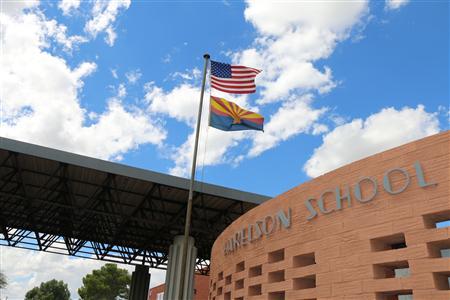 Harelson opened in 1960 in the community of Casas Adobe. It was named after a long time teacher in the Amphi School District, Winifred Harelson. Harelson has maintained a tradition of Excellence with high test scores, parent involvement, and the community's commitment and involvement in the school.
The Mission of Harelson School, as a community dedicated to excellence, is to ensure a sound academic foundation and empower our students to become self-directed, responsible, innovative, life-long learners by providing a safe, challenging, educational environment established with active partnerships among staff, family and community.
Harelson's Vision is a safe and caring place where all students can achieve success academically, socially and emotionally. The staff is committed to excellence, parents want their child to attend, and community members' respect, due to high student achievement.