Welcome to Mesa Verde!


It is with great pleasure that I welcome you to Mesa Verde Elementary School. It is my honor to serve as your principal at Mesa Verde. I started my teaching career in the Amphi School District and proud to say I am an Amphi High School Alum. Prior to living in Arizona I lived in Elkhorn, NE, Cleveland, OH, Phoenix, AZ and I spent a lot of time in the Washington, DC area with my extended family. My mother, father, brother, and boyfriend live here in Tucson as well. I LOVE Arizona Basketball, enjoy taking my dog Oreo for walks, and take joy in listening to and playing music. As one of the 4 members of the Amphi Kindness Crusaders, I believe that kindness changes lives.


Defining Moment in Education:

There have been many defining moments that have changed my life. All of these moments have revolved around someone believing in me. Through these moments I have come to realize that these special people were instilling in me the importance of believing in myself. Thank you Mom and Dad, Kevin, Jason, Mr. Bendt, Mr. Pones, Mrs. Lockhart, Fr. Bardon and Mrs. Wichers.


Core Educational Beliefs:

I believe that every child has something unique to contribute, every child deserves to be treated with kindness and respect, and that all children can achieve.

Why I am committed to Mesa Verde:

The Mesa Verde Community fosters a respectful, kind, and hard working environment. We work together to do what it takes to help every student. Each staff member invests in the students' successes and puts children first. This is why I am proud to be principal and part of the Mesa Verde Family. "We Just Can't Hide Our Mesa Verde Pride!"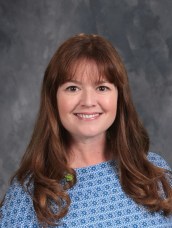 Ms. Carol Tracy

Principal

Email: ctracy@amphi.com
Phone: 520-696-6090


Degrees & Certification

Master of Education, Educational Leadership, University of Arizona
National Board Certified Teacher
Bachelor of Arts in Education, University of Arizona
Certifications in Administration and Elementary K-8 Teaching
Endorsements in Early Childhood and SEI

Prior Experience

Principal, Mesa Verde Elementary
Assistant Principal, Harelson Elementary
Assistant to the Principal, La Cima Middle School
Teacher, Walker Elementary and Painted Sky Elementary