My name is Annette Orelup and I am proud to serve at the principal at Helen Keeling Elementary School. I am a student-focused educational leader and I work diligently to create strong relationships with all members of the school community in order to increase student achievement. I work to make Keeling an engaging, fun, happy place to be.

Defining Moment in Education

I have wanted to be an educator for as long as I can remember. I have always loved kids and I always knew that I wanted to be a teacher. I had some amazing elementary school teachers who made me love learning, and I wanted to be just like them. I enjoy working with students and teachers to make school the center of our community.

Core Educational Belief

As a school leader, I collaborate with other professionals and use my knowledge to enrich the lives of our teachers and students through shared decision-making, collegial dialogue, professional development and instructional support. I am committed to our Keeling students, staff, and community and am excited and proud to serve as the Keeling principal. I believe that a school should be a welcoming, positive place where all family members feel at home. We encourage all families to become partners with us in order to best serve children. My favorite motto is, "Work hard and be nice!"

Prior Experience

I am extremely fortunate to have been a part of the Amphi family for the past 25 years. I have had the opportunity to serve in numerous positions throughout the district. I began my career at Prince Elementary School as a fifth grade teacher. I then served as a Reading Facilitator, Instructional Coach, Academic Interventionist, Instructional Support Assistant at Amphi Middle School, and now I am proud to be the principal at Keeling.

Professional Accomplishments

I am fortunate to have earned the Governor's honor of "Arizona Master Teacher Mentor".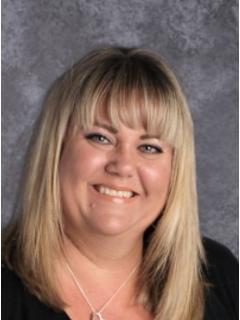 Ms. Annette Orelup

Principal

Email: aorelup@amphi.com

Phone: 520-696-6944

Hours

Monday - Friday

7:00 A.M. to 3:15 P.M

Degrees & Certifications

Master of Bilingual and Multicultural Education, Northern Arizona University.
Bachelor of Arts in Elementary Education with Minor in Spanish, University of Arizona.

Certificates and Endorsements

Arizona Department of Education Reading Specialist, K-12.
Arizona Department of Education Principal Certificate.
Arizona Department of Education English as a Second Language Endorsement, K-12.
Arizona Department of Education Standard Elementary Education.