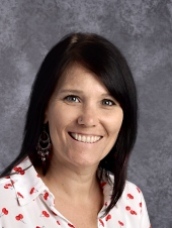 Phone: (520) 696-6942
Email:
Degrees and Certifications:
Bachelors of Arts in Psychology from the University of Kansas Bachelors of Arts in Elementary Education from Northern Arizona University-summa cum laude ESL Endorsement Google Certified Teacher
Ms.

Amy Inbody

Hello! My name is Amy Inbody and this is my 10th year teaching at Keeling, a decade! I've taught 1st grade and 4th grade and now computers! I have worked in Amphitheater Schools since 2001, when I relocated to Tucson from Kansas. I was born and raised in the plains of the midwest. There is nothing more beautiful than an endless field of sunflowers! I desired warm weather, mountain views, and year round sunshine, I found it! I love animals and have two large dogs. Volunteering my time and energy to animal rescues and shelters is my passion. I live to be outside whether it be walking my dogs, hiking, swimming, or biking. There is so much beauty in our great state!

The last 9 years I have been an ACHIEVE after school club teacher. I was one of Keeling's Student Council facilitators. I love the variety of working in a classroom and club setting each week. Assisting students who strive to be leaders and make a change in their world is inspiring! It's what keeps me going! I started a Keeling community garden 4 years ago on our playground. The afterschool garden club helps to maintain and grow healthy foods. Teaching students and communities about healthy eating is also my passion. This year I take on the role of a cocoordinator for the ACHIEVE program.

Defining Moment in my Education

After moving to Tucson I begin working at Cross Middle School and fell in love with working with students. I was inspired by their creativity, desire to learn, and humorous attitudes. Growing up I had alot of support in my academics. I strive to be that kind of a role model and teacher for our students! All students deserve to reach their academic potential and have someone rooting them forward! I feel that I touch the lives of students through genuine connections and my honest care. Showing a student that they have the power in themselves to achieve their goals is priceless.

Why I Teach at Keeling

Teaching at Keeling was and is my first choice in schools. There is nothing like being part of a neighborhood school. For many years I lived in the Keeling neighborhood and grew to love my neighbors. I am invested in our community, Keeling, and all our students. A great education develops a great neighborhood and greater opportunities. When I enter the gates of Keeling in the morning, I am always greeted by smiles and hellos. Each day I feel welcomed and part of a special community. I am very devoted in the success of our students, our community, and Keeling. I feel blessed to be working alongside so many other wonderful people who are equally dedicated in Keeling's success.

Prior Experience

I have taught students in a variety of academic capacities. I worked at Cross Middle School in the special education department for ten years. In the summers I have taught students from kindergarten to sixth grade in various subjects ranging from art to science to reading to volleyball and outdoor fitness. Teaching such a variety of subjects and age ranges, I believe, has helped me to become a well rounded teacher. Working with students with special needs has strengthened my knowledge of learning styles, accommodations, and patience. With each teaching experience I gather more knowledge to become a better teacher.