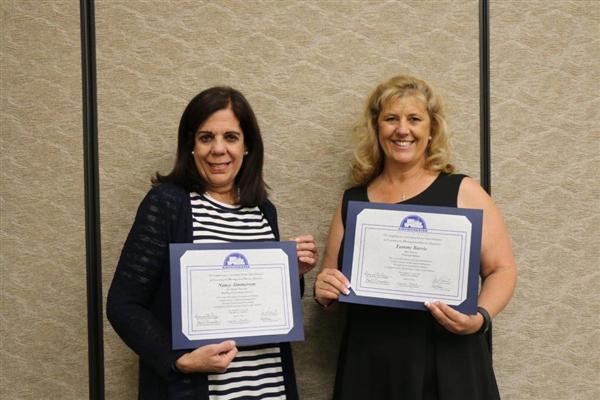 Congratulations to Nancy Jimmerson on being selected for the Amphitheater Distinguished Service Award for April 2016!

Ms. Jimmerson is an exemplary role model and collaborative team player. She is consistently willing support her colleagues as well as those new to the profession. She is an outstanding teacher as she willingly accepts and faces challenges with determination and strength. She is patient, kind, supportive and holds high expectations for herself and others. Her work ethic is strong and she is able to easily articulate her short and long range plans with others. Her ability to motivate others makes her exceptional.

Ms. Jimmerson has also been an intricate part to our school's success these past two years as we experienced a change in leadership. She has extremely high expectations for her students and her clear parent communication has brought student achievement to a whole new level. Mrs. Jimmerson uses her thorough knowledge of quality assessment practices to consistently monitor the progress of individual students. This allows her to individualize instruction daily. She demonstrates her "whatever it takes" mentality each and every day. She exemplifies our "No Excuses University" school wide philosophy in her daily practice.

She is, without a doubt, a highly skilled master teacher. Other teachers see her as a school leader and look to her for advice and mentoring.

Ms. Jimmerson is a doer. She is able and willing to use many resources to enhance and extend the curriculum. Ms. Jimmerson's sensitivity and concern is evident to both students and parents. The enthusiasm and energy she brings to her teaching makes her a model for her students and worthy of this incredible honor. I highly recommend, without reservation, Nancy Jimmerson, to be a recipient of Amphi's Distinguished Service Award. We are incredibly proud to have Mrs. Jimmerson as a part of our Keeling Family! She is most certainly the Pride of Amphi!