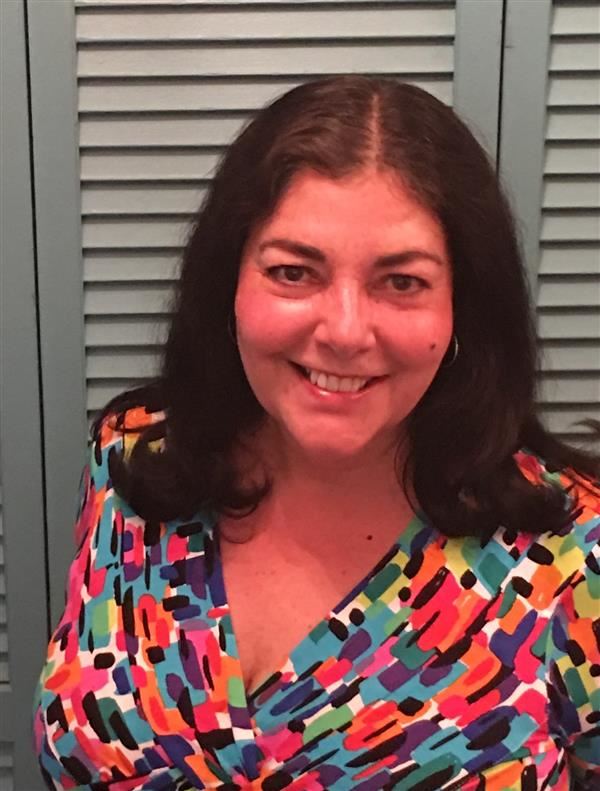 Phone: 520-696-5297
Email:
Degrees and Certifications:
* Bachelor's Degree in Elementary Education * Prescott College * Arizona State Certified Educator * Endorsement in Art Education
Ms.

Stephanie Williams

Hi students and families of Rio Vista. I am the art specialist at the school. I teach art to the students, kindergarten through fifth grade. The students at Rio Vista are amazing artists! And Rio Vista is an awesome school. I am living my dream job! I like doing all things related to art such as: painting, drawing, coloring, creating designs, jewelry making, and ceramics. You name it, I will probably like it. I also like playing card games, doing crosswords, sudoku, and reading books that have pages I can turn and write my thoughts and feelings on the page. Anything where my hands and brain are engaged at the same time, makes me the happiest!
Phone:
Email:
Degrees and Certifications:
Defining Moment

As a kid I always said, " When I grow up, I am going to be an art teacher." But as I grew up, life got in the way and my dream was put on hold. Many years later, and a couple of big moves to different states, I ended up in Tucson. As I was making new friends and visiting with their families, I started to realize that all of their children would run up to me and ask me, "Stephanie, will you teach me, can you teach me...? That's when I remembered the dream! Oh yeah, I am supposed to be a teacher! I taught my friends' children the alphabet, math, even how to ride a bike! I went back to school and received my degree, in elementary education, from Prescott College. I have, also, since then, recieved my endorsement to teach art education.

Core Educational Belief

I believe all children have the right to an education, in a safe, creative, and engaging environment, where there is every oppurtunity for success.

Prior Experinces

I started my career at my church school, Unity Church of Tucson, where I taught pre-school and then a combination class K-3rd.

'A Childs View Elementary School', for ten years, teaching a combination class, 2nd-3rd.

'Academy Adventures Midtown', three years, teaching second grade.

I am now going on my fifth year at Rio Vista as the Art Specialist.