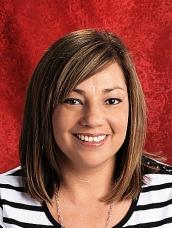 Phone: 520-696-5280 or 520-329-2611
Email:
Degrees and Certifications:
◾B.A. in Health Care Finance ◾MA Ed. in Elementary Education ◾ESL Full Endorsement
Mrs.

Donna Varma

Welcome Message

Welcome to Third Grade in Room 16! I am Mrs. Donna Varma. I love teaching third grade because this is a milestone year for students in many ways. Third grade is the transition year from the primary grades to upper elementary. This year students will begin to develop the skills for becoming more independent and self-reliant learners.

Defining Moment in Education

After 13 years in Health Care Finance, a friend asked me to take time off from my job as a financial analyst to substitute in her class. I reluctantly agreed because I knew nothing about teaching. However, after a few days in her classroom, I was hooked. I knew I had found my calling. Returning to college to earn my teaching degree was one of the best decisions in my life!

Core Educational Belief

I think one of the keys to educational success is for students to take ownership in their learning. This can be done by first goal setting with the student and then having the student monitor and evaluate his or her progress. I think it's important to recognize and provide feedback to students for genuine effort. It is also equally important to employ several different types of engagement strategies into delivery of instruction. This allows learning to be energetic, collaborative, and purposeful.

Education

B.S. Health Care Finance

M.Ed Elementary Education

ELL Endorsement

Gifted Provisional Endorsement

Prior Experience

I have worked in education for the past 15 years including two years as fifth grade teacher, five years as a fourth-grade teacher and eight years as a third-grade teacher.

Professional Accomplishments

In 2016, I was selected as a RODEL Exemplarary Teacher. This was a great honor, and I am proud to join the other educators that have received this award.