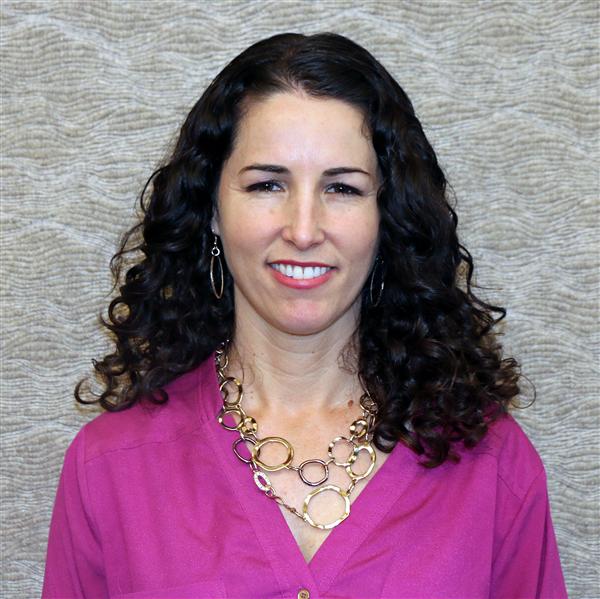 Phone: 520-696-5252
Email:
Degrees and Certifications:
(May 1998) Bachelor of Science in Education, Content Emphasis: Theater,  (December 2004) Masters in Bilingual and Multicultural Education and E.S.L. endorsement (December 2019) Masters in Educational Leadership
Mamie Spillane

I am Mamie Spillane. I have been in Amphi for 20 years and am proud to serve as the principal at Rio Vista Elementary School. I believe in teaching the whole child and am working to create a rich experience for every student that is tailored to meet their individual needs and interests.

Defining Moment in Education

At 18 years old, I got a job as a playground monitor at an elementary school in California. I loved working with students so much that I changed my major to elementary education and have never looked back. I taught English learners for many years and then went on to become an instructional coach, an assistant principal, and now a principal. Working with teachers and staff to provide students with every opportunity needed to achieve their goals has been my life's work.

Core Educational Belief(s)
Teach each child as an individual. Develop a relationship and figure out what methods work best for that child.
Never stop learning and growing.
Do everything you can for every child and never give up.
Prior Experience
Assistant Principal at AHS
Curriculum and Instruction Support Specialist for seven years
ELD teacher at AMS for two years
ELD teacher at Prince for eight years
3rd grade teacher in Guatemala City
1st grade teacher in Vietnam
5th grade teacher on the Navajo reservation
Professional Accomplishments
2007 Arizona Teacher of the Year Ambassador
2007 Arizona Refugee Teacher of the Year
2007 US Dept. of Ed. American Teaching Star winner for Arizona