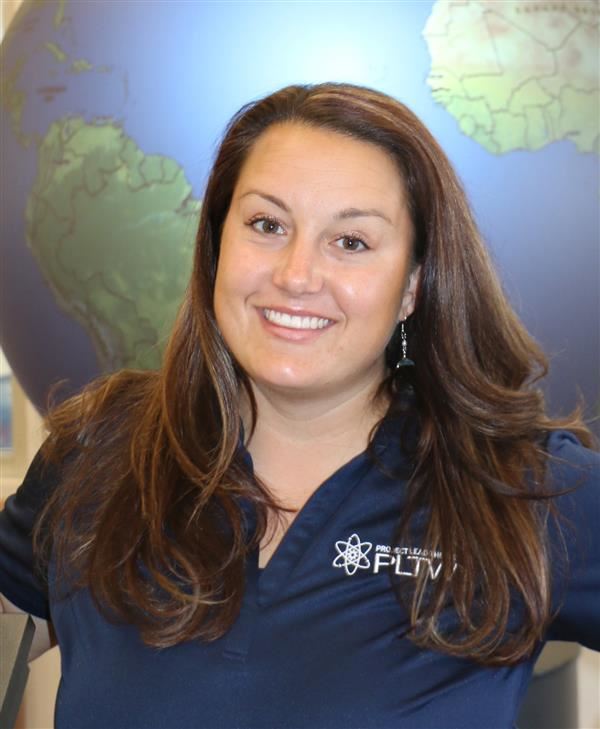 Phone: 520-696-4634
Email:
Degrees and Certifications:
B.A. K-12 Education Early Childhood Endorsement ESL Endorsement
Mrs.

Ashlee Watson

Hi Innovation Nation!!

My name is Ashlee Manley Watson. I have been teaching 1st grade for 15 years here in Amphi. I graduated from the University of Arizona (BEAR-DOWN!). I am an Amphi alum, having gone Kinder-12th grade in the Amphi district (Copper Creek, Cross, CDO). After 10 years of teaching 1st grade, I was honored to be offered one of two inaugural 1st grade positions at Innovation Academy. This.school.is.AMAZING!!

I live in Oro Valley with my husband Doug, daughter Adalee, and son Dash (and our old doggie Jake, lil kitty Wonder and our STURDY *not fat* cat Wilbur)HA! My daughter Adalee is 12 and my son Dash is 8. They opened IA with me in 2017, and have loved every minute of it. My daughter is off to middle school this year, while my son Dash is in 3rd grade. We love to spend time with friends and family. We love to host dinner parties, have movie nights, and we LOVE to travel. Being a mommy and a teacher were always 2 of my biggest dreams. "All our dreams can come true, if we have the courage to pursue them" ~Walt Disney

Defining Moment in Education:

My 3rd and 4th grade year defined my influence to become an educator. In 3rd grade I experienced a teacher who was unable/unwilling to meet my educational needs, as he was socially and emotionally unaware/unavailable (I learned making mistakes was shameful) to a teacher who could see between the lines and noticed my struggles. She re-built my love of learning foundation and taught me the most valuable lesson of all...that the BIGGEST mistake I could ever make, is being too afraid to make one. In those 2 years I learned life lessons that I still carry with me today. ~A Smooth Sea Never Made a Skilled Sailor~

I deeply understand the power of influence that comes with teaching. I know that my students will not remember the lessons I teach, but they will remember the way I made them feel forever. I strive to treat my students with the love, respect, and individualism they deserve. I know that offering a safe learning space, allows my students to take risks when learning new things. I work hard to build a connection with each child (through life experiences, common interests, often through humor, but always from the heart). This builds trust. Trust leads to open-minds & open-hearts. I believe we all have different ways of learning, and as the teacher, it is my job to offer my students a combination of visual, auditory, & kinesthetic lessons (often through project-based, hands-on learning) to meet the needs of each learner. But most importantly, I know that a kid who feels CARED about will rise to any occasion and always try thier hardest!

"It's neurobiologically impossible for kids to think deeply about things they don't care about" ~Dr. Helen Immordino-Yang, Harvard Neuroscientist.

Core Educational Belief:

I strongly believe that children learn through experience. They need hands-on lessons where they can work with peers to experiment, take risks, make mistakes and discover new things. Discussing ideas & communicating is a 21st century skill we strive hard for in 1st grade. I also STRONGLY believe in the science of reading. I use "Secret Stories" which targets the social emotional learning channels to the "backdoor" of the brain. If I tell a student that er, ur, & ir all make the same sound...it goes in the front of their brain and doesn't "stick"....but IF I tell (and show) them the "secret" about when er, ur & ir get together, they are TERRIBLEEEE drivers and always have to slam on the breaks and say "ERRRRRR" (we hold up our hands as if on a driving wheel and then lift our foot and SLAM on the breaks and make the squeeling "eeeeeeeeerrrr sound).....It sticks!! THIS technique gains access to the back of the brain (just like music does) which helps it "stick" and allows neurons to make new pathways! Be ready!! Your kiddos will start coming home telling you ALLLLLL our secret stories! (Where were these when we were learning how to read!?) ;0

"Tell me and I forget. Teach me and I learn. Involve me and I remember" –Benjamin Franklin

Prior Experience:

2007-2008 Taught 1st grade at Holloway Elementary.

2008-2016 Taught 1st grade at Rio Vista Elementary.

2017- Forever and ever :) Innovation Academy!!!!