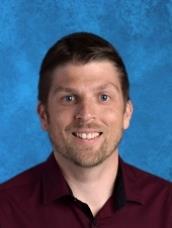 Phone:
Email:
Degrees and Certifications:
Ms.

Kevin Beuthin

Sport: Cross Country
Title: Head Boys Coach
Email: kbeuthin@amphi.com
---
Favorite Quote:
"If you ask me how I want to be remembered, it is as a winner. You know what winner is? A winner is somebody who has given his best effort, who has tried the hardest they possibly can, who has utilized every ounce of energy and strength within them to accomplish something. It dosen't mean that they accomplished it or failed, it means that they're given it their best. That's a winner." - Walter Payton
Background:
2019-Present: Amphi High School Boys Cross Country Head Coach.
2018: Amphi High School Boys and Girls Cross Country Assistant Coach
2013-2018: Head Boys Cross Country Coach Desert Sands Middle School (Phoenix, AZ)
1999-2013: J.S. Morton West High School Cross Country Team Member (Berwyn, IL)
Accomphishments:
2019: Individual State Qualifier
2019: Runner Up for State Team Qualifier
What I Love about Coaching...
As a coach, you are coaching kids on more than just your sport. You are a mentor, an advisor, a life coach, a friend as well as countless other things. You are teaching kids not just about your sport, but also about life.