La Cima Library
Library Hours:
Monday-Wednesday, Friday 7:45 a.m.- 4:00 p.m.
Thursday 7:45 a.m.- 2:15 p.m.
520-696-6779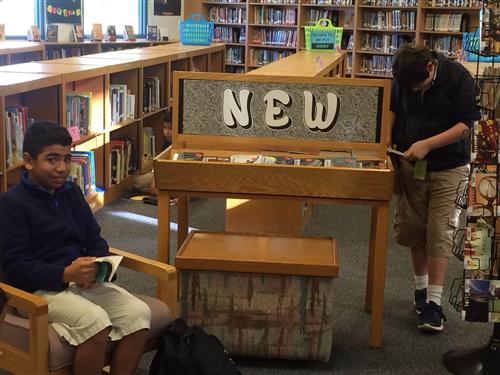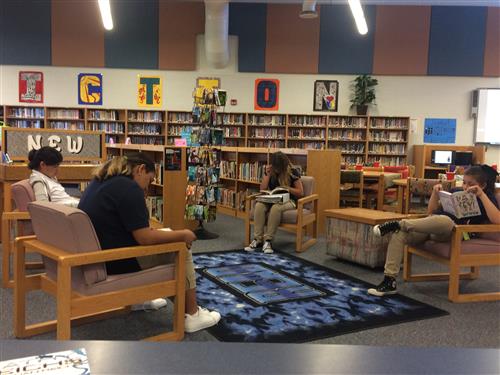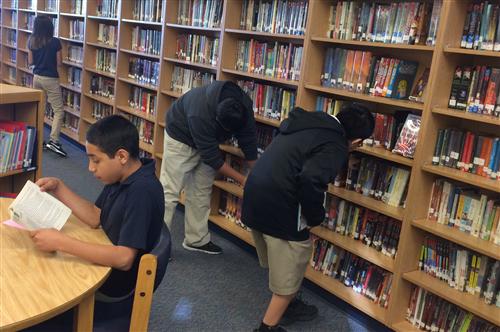 The mission of the La Cima Library is to provide a collection of materials to implement, enrich, and support the curriculum of La Cima and to meet the individual educational, cultural, emotional, and recreational needs of our students, staff, and faculty.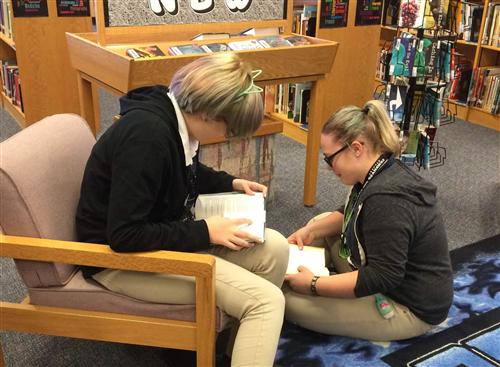 "It is not enough to simply teach children to read; we have to give them something worth reading. Something that will stretch their imaginations--something that will help them make sense of their own lives and encourage them to reach out toward people whose lives are quite different from their own." Katherine Paterson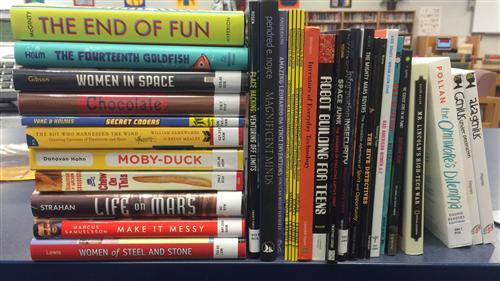 Thank you Rincon Rotary for offering the grant to purchase this collection of science and technology related titles.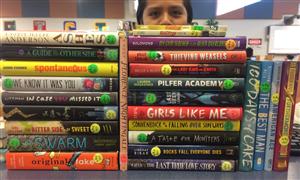 Seventh and eighth graders are participating in the International Literacy Association's Young Adults' Choice program for the second year. They read selected new titles and rate each book. Their votes help determine the national best of the best list. Last year, our top six made the final list!
We are delighted to announce we just completed our very first Donors Choose project to replace much-loved, worn-out titles, new books in favorite series, and rew releases by popular authors. Students compiled a wish-list, and our wishes were granted in less than a week! We are so grateful to the wonderful people who donated to our project, especially the Gates Foundation that matched every donation dollar for dollar.