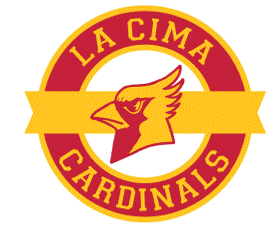 Our Mission: To develop a community of learners dedicated to academic excellence, lifelong success, and service to the community.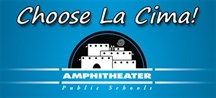 ---
The Cardinal Code
Be Positive
Be Respectful
Be Ready to Learn
Be Safe
Be a Problem Solver
---
La Cima Offers a variety of classes and clubs
AVID, Student Council, National Junior Honor Society, Band, Orchestra, Choir, Career Explorations, Art, Physical Education, Humanities, Technology, Humanities (REACH), ACHIEVE, High School Math Courses (Algebra, Geometry, Algebra II), Video Production, Leadership, Student Aides, On-site Special Education, ELD, Intervention Classes in Reading and Math, and sports for all grade levels.
La Cima Organization and Philosophy
Middle School Philosophy, Standard Based Curriclum, Student-led Conferences, Positive Behavior Supports, Focus on College-Readiness, Professional Learning Communities.
Does La Cima have your email address?
Please make sure we have your email on file in the front office. For further assistance please contact Julie Kischer at 520-269-4502.