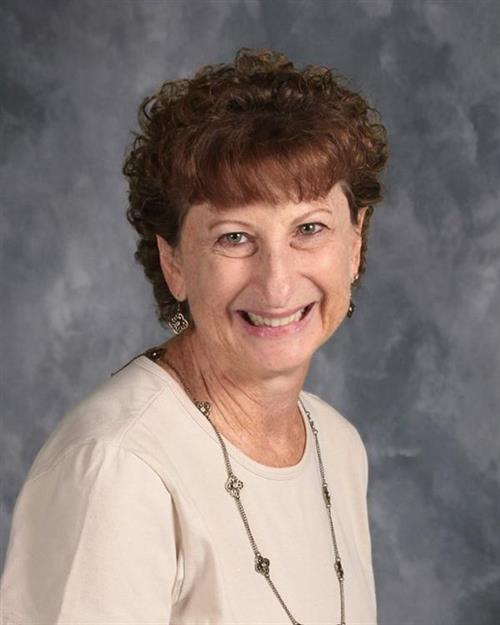 Phone: (520) 696-6738
Email:
Degrees and Certifications:
University of Arizona, Master of Education in Counseling and Guidance University of Arizona, Bachelor of Arts Degree in Public Administration Pima Community College, Post-Baccalaureate Teaching Certificate
Ms.

Suzanne Graun

I have been the Counselor at La Cima since 2004. My primary goal as school counselor is to advocate for and assist students, so they can be successful academically, behaviorally and social-emotionally. I have been a Professional School Counselor since 2000, all in the Amphi School District. My love of working with youth and families has continued throughout my 30+ years of work in the counseling profession.

Outside of school, I enjoy biking and hiking. I work out regularly at a local YMCA, including a Saturday aqua 'boot camp'. I volunteer in 2 theatre arts venues in town, the AZ State Theater and at the Historic Fox Tucson downtown. I love time with family and friends, reading, movies, and geneology. I have one daughter, who is a UofA grad, just like me. I belong to a wonderful faith community, where I have taught Children's' Sunday School; Vacation Bible School in the summer; served as a Deacon; participated in small group Bible study; and worked on 'service worship' teams that provide service to the Tucson community in a variety of ways.

Defining Moment in Education

Since the age of 14, I knew I wanted to work with pre-teens and teenagers who were struggling with emotional challenges, who needed support and guidance so that they did not make poor decisions that could affect their lives in the future.

My defining moment in becoming a School Counselor came after many years in other places trying to find that feeling of meaningfulness and purpose I was striving for to make a difference in the lives of youth. I have worked my way forward from a juvenile correctional facility setting, through residential, outpatient, substance abuse and community mental health programs, to the place every child is present-school! This is where the needs can be identified earlier than any other place, and hopefully where the best 'seeds' can be planted and have the most impact on a successful outcome for every student.

Core Educational Beliefs

My Core Educational Beliefs are:

>all students are capable of learning.

>all students deserve support in overcoming barriers/challenges that may inhibit or affect their ability to be 'ready to learn'.

>all students need to have a sense of belonging, to feel safe at school, and to know how they can contribute to their school and community.

>all students need to know the expectations of being a member of the school community and be held accountable for abiding by these.

>teamwork between staff, the student, their family, and community members is necessary in providing the best environment for student success.

Prior Experience

Before coming to La Cima Middle School in 2004, I worked part-time at Wilson K-8 for 4 years. Before becoming a school counselor, I was a counselor in several different settings in the community, including adult inpatient and adolescent outpatient substance abuse treatment, a community mental health center, a male correctional facility, and private practise.

Professional Accomplishments

Presentor at a National Conference on Domestic Violence after co-developing a program for first time adolescent domestic violence offenders.