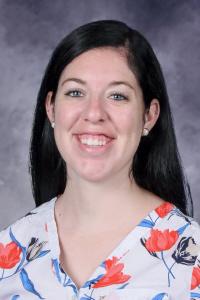 Phone: (520) 696-6907
Email:
Degrees and Certifications:
Bachelor of Arts, Elementary Education Master of Education, Early Childhood Education
Ms.

Katie Ratliff

Welcome to my 1st grade class! I am Katie Ratliff and I have been teaching since 2011, all within the Amphi district! Previously, I have taught Kindergarten, 1st grade, 2nd grade, and 3rd grade. In my free time, I volunteer for my sorority as an advisor, spend time with my dog, and dream about being at the beach or riding rides in Disneyland.

DEFINING MOMENT IN EDUCATION

Caycie, a young woman whom I've known since she was born, is the reason why I became a teacher. Watching her eyes light up when I taught her something new gave me the greatest sense of fulfillment, even if it was something as simple as how to shuffle cards. Caycie helped me realize that I wanted to spend my life teaching and inspiring young children, just as they have taught and inspired me.

CORE EDUCATIONAL BELIEF

I believe in helping all students learn and grow by providing developmentally appropriate challenges.

PRIOR EXPERIENCE

2011 - 2018 Coronado K-8, teacher

2018-2020 Holaway, teacher

2020-2022 Amphi Academy Online, teacher

2022-present Lulu Walker, teacher

PROFESSIONAL ACCOMPLISHMENTS

I have not yet received any professional awards.