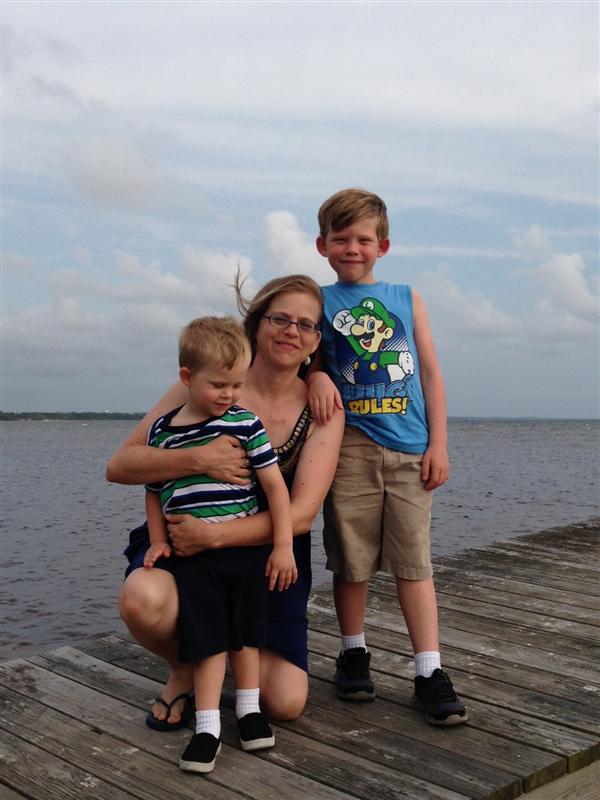 Phone:
Email:
Degrees and Certifications:
Ms.

Fritton

I was born and raised in Tucson, Arizona, but have traveled far and wide. I have visited 11 different countries, and have journeyed extensively throughout the continental United States and the Hawaiian islands. My most recent travels took me through the Northwestern US, into Canada where I skied for the first time, and my usual summer trips to see friends and family in Las Vegas, Texas, and Florida.

I am the youngest of six children and I am lucky to have all of my immediate family in the Tucson area. I have two children, a fifteen year old named Benjamin Roland, and a precocious eleven year old, Henry James. We also recently adopted a silly pitbull from the pound. Her name is Stella and she is a handful to say the least.

I received my Bachelor's degree in Education from Prescott College in 2000, and my Master's degree in Educational Leadership from NAU in 2003. I also completed administrative certification and over 90 hours of training working with high potential students and twice exceptional learners.

This is my twentieth year at Wilson and I have a wide range of experience teaching Language Arts, Math, Science, and Social Studies to students in grades 5 through 8. I am thrilled with the subjects I am teaching this year: 6th and 8th Grade Math.

I spent two summers in the early 2000s conducting research with a scanning electron microscope as part of the Materials Science & Engineering Department at the University of Arizona. I also spent the summer of 2010 training with NMSU and NASA, facilitating a group of middle school students who submitted a science experiment to NASA and won a spot on a rocket launched into Earth's atmosphere. I have been able to meaningfully integrate my personal experiences with language, math, and science into the regular classroom setting.

I am looking forward to another awesome year at Wilson!