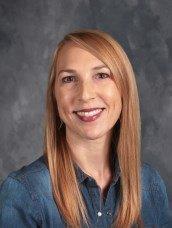 Phone: (520 696-5884
Email:
Degrees and Certifications:
BS in Elementary and Kindergarten Education M.ED in Urban Education and Supervision Certified K-8 and Highly Qualified SEI Certified Endorsed in Middle School Language Arts
Ms.

Danielle Swisher

For curriculum during school closure, please go to the School Closure Homework tab.

Welcome to Seventh and Eighth Grade Language Arts! I have been teaching for 20 years, and reading is one of my favorite subjects to teach. I am excited to work with my students and find it so rewarding to watch them grow in reading and writing.

My defining Moment in Education

I have always wanted to be a teacher. I can remember many times playing "school" with my dolls and younger siblings. In college I volunteered in several elementary schools, and this exposure to helping students learn motivated me to pursue a career in education. Although I did my student teaching in a first grade classroom overseas in Great Britain, I found my niche much later in the middle grades.

Core Educational Beliefs

I wholeheartedly believe that every child can learn. It is my job to encourage all of my students to be active in their educational experience and challenge them to reach their full potential. In both seventh and eighth grades, organizational skills are the key to academic success. I focus on these skills every day with my students..

Prior Experience

I began my career teaching 4th and 5th grade for nine years in Virginia Beach, Virginia, where I also taught for one year as a gifted resource teacher. During that time, I earned my Masters Degree in in Urban Education, Curriculum, and Supervision from Norfolk State University. I took nine years off to be a stay-at-home mom and returned to the field in 2008. Since then, I have worked as a both a full time and substitute teacher. I have taught sixth, seventh, and eighth grade at several different schools including Wilson, La Cima, and Pusch Ridge Christian Academy. This is my seventh year teaching full time at Wilson, and I absolutely love working here!

I love to read, shop, exercise, travel, and spend time with my two daughters Hailey, age 19, and Natalie, age 16. Hailey is a freshman and Arizona State University, and Natalie is a junior at Ironwood Ridge High School here in Amphi. Just like most parents, I shuttle my kids around to their activities and help them with their homework.