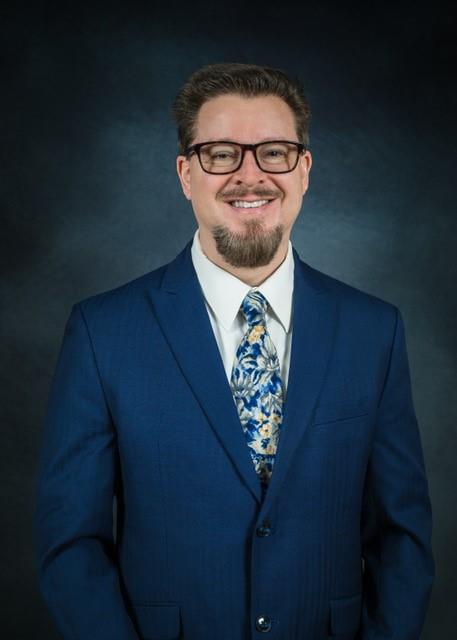 Phone: (520) 696-5906
Email:
Degrees and Certifications:
Northern Arizona University: Bachelors Degree in Music Education Bachelors Degree in Music Performance
Mr.

Christian Hill

About the Teacher

Welcome to my band and orchestra webpage. I am Chrisitan Hill and have been teaching band and orchestra since 1998. In reflection, I was profoundly inspired by my music teachers and mentor teachers, and it gives me great pleasure to assist young students in learning to play instruments.

Core Educational Beliefs

It is my goal to inspire young students to play an instrument. An instrument is an acquired voice where students may express themselves in an ensemble. It is an outstanding outlet for kids, where students have the opportunity to organize and focus their energy into an amazing form of artistic expression. I sought to incorporate a more diverse ensemble experience at Richard B. Wilson K-8 School, where we offer Concert Band, String Orchestra, Jazz Band and Full Orchestra.

Prior Experience

Christian Hill has been a band and orchestra director with the Amphitheater School district since 1998 and has taught band at Donaldson Elementary, Lulu Walker Elementary and both band and orchestra at Wilson K-8. While teaching band and orchestra at Wilson K-8, Mr. Hill actively makes reeds and performs with several professional groups. In 2012, Mr. Hill was selected as the guest conductor for the 5th and 6th grade Southern Arizona Honor Band.

Professional Accomplishments and Education

Christian Hill graduated from Northern Arizona University with Bachelor degrees in Music Education and Music Performance. As an undergraduate, Mr. Hill played professional oboe with the Flagstaff Symphony Orchestra for six years. After winning the 1994 NAU Solo Competition, Mr. Hill played with the Summer Festival Orchestra and for various musical productions. Christian Hill began playing for the Arizona Opera in Richard Wagner's "Ring Cycle" in 1998, and performed as an oboe and English horn player for over ten years. While playing for "Sinfoni Da Chiesa" in the year 2000, Mr. Hill was introduced to members of the professional woodwind quintet, the "Foothills Chamber Ensemble," from which he participated until 2010. In 2012, Mr. Hill became the founder of the Woodwind Quintet for the Tucson Repertory Orchestra. He is currently principal oboist of the Tucson Pops Orchestra, Lend an Ear Chamber Winds, and the Tucson Repertory Orchestra.

After completing his course work in music education, Mr. Hill was a student teacher for Chip Durham and William Bitter in the Gilbert School District, where he conducted Junior High Concert Bands, String Orchestras and the Highland High School Symphony Orchestra. After experiencing such a vast range of ensembles, Mr. Hill sought to incorporate such diversity at Richard B. Wilson K-8 School, offering Concert Band, String Orchestra, Jazz Band and Full Orchestra.