Ms. Susan Zibrat is honored to continue to lead, serve and support the Amphi community, most notably its students. She was first elected to the Governing Board to serve from 2011 to 2014 and was appointed to finish the term of Ms. Jo Grant from September 2017 to December 2018. She was re-elected to a new term and took the public Oath of Office on January 15, 2019.

Ms. Zibrat is an extremely proud mother of two daughters, both Amphitheater School District graduates. Her Amphi involvement began in their classrooms and grew into leadership positions in the schools they attended. Ms. Zibrat's District-wide community activism was sparked after reading Amphitheater was considering cuts to Art, Music ,and P.E. because of reduced funding by the Arizona State Legislature. After disappointing trips to Phoenix to try to convince legislators that public schools needed more funding, she was convinced local control would make more of a difference. She attended Amphitheater Governing Board meetings, where her real education about public school funding began.

Ready to jump in and make a difference, in 2004 Ms. Zibrat co-chaired a Blue Ribbon Budget Analysis Committee, collaborating with community members representing the District's diverse interests. After months studying Amphitheater's financial needs, the committee recommended a Maintenance and Operations (M&O) Budget Override, which the Board placed on the May 5, 2005 ballot.

Ms. Zibrat then co-chaired the Political Action Committee "LEAP AHEAD for Amphi Schools" and launched a campaign advocating passage of the M&O Override in 2005, leading to the first budget override for Amphitheater in two decades.

Ms. Zibrat later co-chaired the Blue Ribbon Analysis and Facilities Needs Committee. To gain insight into the wide-ranging needs, committee members visited District sites and witnessed antiquated school facilities in need of repair or replacement, an aging bus fleet, and the need for enhancements across the District. Again, the committee recommended a Special Bond Election to obtain voter approval for $180 million in bonds for capital needs. The Governing Board put the Bond question to the District voters on the November 2007 ballot.

Ms. Zibrat again co-chaired "LEAP AHEAD for Amphi Schools" to advocate for the passage of the Bond, which was approved in November 2007. Ms. Zibrat's final leadership involvement in "LEAP AHEAD for Amphi Schools" was in 2009 with the M&O Budget Override Renewal and Capital Outlay Override. Voters approved renewal of the original intention of the 2005 M&O Override and added $2 million per year to cover much needed technology improvements.

Ms. Zibrat looks forward to continuing her work as an advocate for the diverse Amphi community, as Amphitheater stands poised to become the premier school district in Arizona.



Ms. Susan Zibrat
Governing Board President
Amphitheater Public Schools Governing Board
701 W. Wetmore Road
Tucson, AZ 85705

(520) 696-5158

The Arizona Open Meeting Law (AOML) prevents Governing Board Members from responding to correspondence. Any response they might make would constitute "discussion" of a board matter, which can only lawfully occur within the confines of a public meeting. Thus, the lack of response from a Board Member to a letter should not be construed as anything other than their inability to respond; it should certainly not be construed as a lack of concern or respect.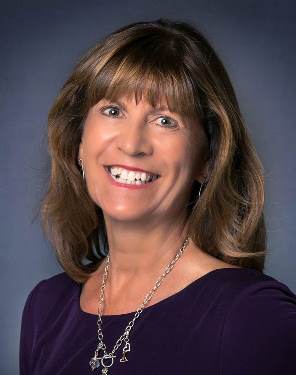 Susan Zibrat

President

Amphitheater Public Schools Governing Board