Dr. Scott Baker has a long history in the Amphitheater Public School District. He and his wife Windy met when they were students at Amphitheater High School. Soon after the oldest of their three children was school age, they bought a home in the district so their children could attend Amphi schools. Dr. Baker's children came into the schools with differing needs to be successful, but through the combination of a challenging and diverse curriculum delivered by high quality teachers, staff and administrators, all three are now proud graduates of the Amphitheater Public School District. Dr. Baker is proud to have been given an opportunity to give his time and talent back to the district to ensure current and future students will have the same opportunities as his children.

Dr. Baker brings a wealth of knowledge and experience to the Amphitheater Governing Board. He is an educator, having taught for over 30 years in a neighboring school district. Throughout his career, he has taught multiple subject areas and grade levels, worked with his colleagues as a member of the district's Career Ladder Program to provide support to improve student achievement, helped to develop and implement a revised physical education and health curriculum, supported teachers new to the profession as a building level mentor, and has held and continues to hold numerous leadership roles to benefit the students, teachers, and families in his district.

In 2005 he earned his Ph.D. in Teaching and Teacher Education from the University of Arizona as the result of the research and work he did focusing on curriculum, instruction, and assessment.



Dr. Scott K. Baker
Governing Board Member
Amphitheater Public Schools Governing Board
701 W. Wetmore Road
Tucson, AZ 85705

(520) 696-5158

The Arizona Open Meeting Law (AOML) prevents Governing Board Members from responding to correspondence. Any response they might make would constitute "discussion" of a board matter, which can only lawfully occur within the confines of a public meeting. Thus, the lack of response from a Board Member to a letter should not be construed as anything other than their inability to respond; it should certainly not be construed as a lack of concern or respect.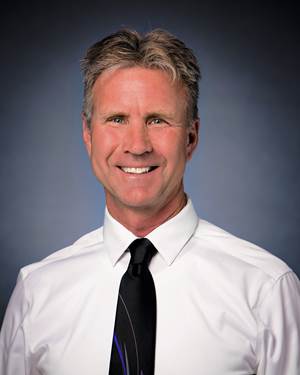 Scott K. Baker, Ph.D.

Member

Amphitheater Public Schools Governing Board